boost your future career in life sciences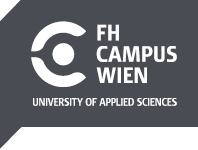 Career Event FH Campus Wien
Section of Biotechnology
Tuesday 26th January 3 – 5 pm
online via Zoom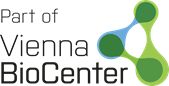 Congratulations on your decision to study life sciences! As the professional activities of life-scientists range from health to food production, from nutrition to environment protection and bioenergy and more, your knowledge will always be of relevance. No matter what crisis we ever will be faced. Your job-market will remain stable.

Have you ever thought about the many different opportunities available to you e. g. in management, in entreprenuership, in scientific writing or others?
Experienced, well-positioned bioscientists and graduates of the FH Campus Wien, Section of Biotechnology, will give you an insight into their professional path and their daily work.
They will advise you what you need to start or to accelerate your career.
We will draw your attention to the numerous professional opportunities due to your education.
Discussion board
   Erich Gnaiger, Managing Director, Oroboros Instruments, Univ. Innsbruck
   Monika Kail, globe personal services
   Michael Keppl-Friedbichler, Strategy Director for Disease Areas, Roche Austria
   Johannes Pleiner-Duxneuner, Medical Director, Roche Austria
   Wolfgang Tüchler, Managing Director, MedMedia
Interviews with graduates from the FH Campus Wien, Section of Biotechnology,
Kathrin Plawecki, Boehringer Ingelheim
Peter J. Sandler, AGES
Franz Stark, Roche Diagnostics
Organisation: life-science Karriere Services
"Could we catch your attention? Take part at this online event for free. Kindly register now, so we can send you the participation link."
With registration to the Career Event you give permission to operate your data according to the Datenschutzerklärung of life-science Karriere Services.
We look forward to seeing you online at the career event.
The FH Campus Wien, Section of Biotechnology, in cooperation with the life-science Karriere Services Team
www.fh-campuswien.ac.at/mb_m-en
www.fh-campuswien.ac.at/mb_b
Der Beitrag fh-campus-career-event erschien zuerst auf Jobbörse und Netzwerk für Naturwissenschafter /-innen.