As member of the ÖGMBT you are automatically also member of the Federation of European Microbiology Societies (FEMS). The FEMS Affiliates Letter of April 2021 has the following content:
1. Microbiology News and Events
2. Publications
3. Policy Corner
4. Grants Corner
5. Opportunities
6. Extras
1. Microbiology News and Events

Register now for the World Microbe Forum
Get matched to the latest science in your field and colleagues you've never met. From new infectious pathogens, like SARS-Co-V2 to the role microbes play in climate change, World Microbe Forum will connect you to cutting-edge science and peers who share your scientific interests. Join us for this vibrant event and take advantage of the discounted early-bird rates if you are a member of a full FEMS Member Society or one of the other collaborating societies.
Second chance to submit your abstract and apply for a Congress Attendance Grant!
Thank you to the nearly 3,000 abstract submitters, who shared their latest science to World Microbe Forum, a new groundbreaking event from FEMS, ASM and several other societies. We're excited to announce 4 new partner societies are joining the online event, which means even more diverse perspectives on the latest topics in the microbial sciences! Consistent with our mission of breaking barriers to presenting research, we're reopening abstract submissions AND Congress Attendance Grant applications to allow you and your peers from around the world another opportunity to take advantage of this global stage.
Mark your calendar!
Early Registration: 21 April – 11 May

Late Breaker Abstract submission: 23 April - May 7, 2021, 6:00 p.m. EST/12:00 a.m. CET

Grant application: 23 April - May 7, 2021, 6:00 p.m. EST/12:00 a.m. CET
As a virtual event that aims to unite the microbial sciences community worldwide, the collaboration of scientific societies across the globe is key to convening World Microbe Forum. Each partner society is dedicated to furthering science and to helping answer some of the most important questions impacting humankind today. Recently, besides the societies from USA and Africa, new societies from South America, Asia and Australia joined FEMS and ASM in creating a truly global and groundbreaking event!
Collaborating Societies: American Society for Microbiology (ASM); Federation of European Microbiological Societies (FEMS); American Society for Virology (ASV); African Society for Laboratory Medicine (ASLM); Microbiological Society of Korea (MSK); Latin American Microbiology Association (ALAM); Latin American Association of Clinical Pathology (ALAPAC); Federation of Microbiological Societies of Japan (FMSJ); Australian Society for Microbiology (AusSM)
If you are an active member of one of the FEMS Member Societies, ASM, ASV, ASLM, MSK, ALAM, ALAPAC, FMSJ, or AusSM at the time of registering, you are entitled to receive a member rate.
In addition to the partner societies listed above, World Microbe Forum is excited to welcome the following organization who will develop additional content for the meeting: Pan American Health Organization (PAHO)
Registration is now open, so make sure you get your ticket!
Welcome to our new podcast Microbes and Us!
It is with great excitement that we are launching a new podcast: Microbes and Us, where we will host insightful conversations with inspiring people from the international microbiology community.
Our FEMS communication gurus, Joseph Shuttleworth and Eleni Koursari, will bring you a monthly episode featuring guests from every corner of the microbial world. Whether you are a scientist, a lover of microbes, or you just want to join in with our fun microbiology community, then this is the podcast for you!
Our first two episodes feature in-depth interviews with two of the FEMS Ambassadors:
In episode 1, Joseph Shuttleworth talks to Prof. Linda J Kenney, FEMS Ambassador to the USA, about research, career progression, networking, the public perception of science, and the importance of internationalism for scientific knowledge.
In episode 2, our guest interviewer Corrado Nai talks to Prof. Ken-ichi Yoshida, FEMS Ambassador to Japan, as they discuss how science crosses international boarders, from Japan to the EU to America.
We hope you enjoy these episodes and stay tuned for many more! You can find Microbes and Us on a huge range of podcast platforms: Anchor, Spotify, Apple Podcasts, Google Podcasts, Breaker, Castbox, Overcast, Pocket Casts, and RadioPublic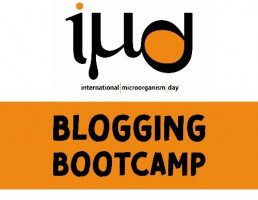 Join the International Microorganism Day blogging bootcamp!
If you're interested in science communication and would like to try your hand at blogging, International Microorganism Day 2021 is hosting a FREE blogging bootcamp!
This online course is self-paced with pre-recorded classes mixed with homework, feedback and live "office hours". The final project in the course is to produce a blog post for the IMD website in the style of your favourite author.
This course is perfect for beginner and intermediate writers and is broken down into bitesize sections that can be spread out over time or done back-to-back for an intensive learning style.
Accreditation is provided upon completion of the bootcamp. The course has a rolling start, so interested people can join and start whenever suits them. Send us an email (to: This email address is being protected from spambots. You need JavaScript enabled to view it.) to register your interest today!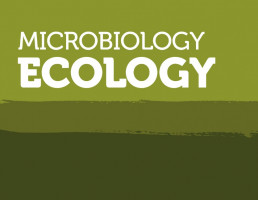 FEMS Webinars
Make sure our next webinar is in your calendar:
FEMS Microbiology Ecology Webinar on Sustainable Agriculture
Thursday 20 May 2021, 10am EDT / 3pm BST / 4pm CEST / 10pm CST
This webinar explores sustainable agriculture by diving into the interactions between common crops and their microbiomes. Our speakers will demonstrate how modern sequencing techniques can reveal how plant microbiomes influence the postharvest pathogens and storability of crops, the root and soil rhizosphere, and plant performance. This knowledge on the soil and plant microbiota of various crops has applications.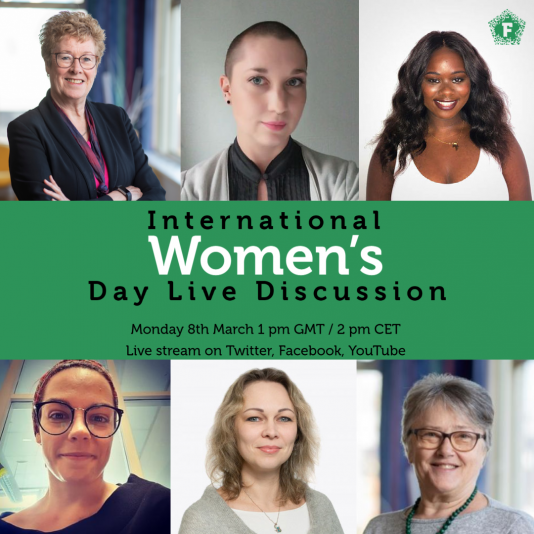 Perspectives: International Women's Day 2021 #ChooseToChallenge
The Perspectives blog written from our International Women's Day live discussion is now out for our to read! Our 6 amazing speakers took the time to write up their views to remind us once again how important it is to #ChooseToChallenge!
Thank you to our speakers and authors: Hilary Lappin-Scott, Branka Vasiljevic, Ally Hughes, Diana Githwe, Sylvia Soldatou and Eglė Lastauskienė.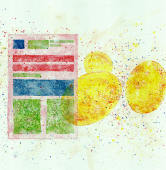 #FEMSmicroBlog: How to make science go viral during a pandemic
A new perspective article in FEMS Microbes looks at how social media has become a lot more important since the pandemic started.
The authors provide tips on how to better market research outputs from a trainee viewpoint. We talked with Kait Al and Jeremy Burton in a #BehindThePaper interview for the #FEMSmicroBlog about how scientists can harness social media for science communication purposes; and why they chose the Transparent Peer Review option.
Illustration for the #FEMSmicroBlog by Eliza Wolfson (@eliza_coli), CC-BY-NC-SA-4.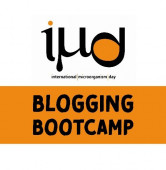 Join the International Microorganism Day blogging bootcamp
Get ready for the IMD Blogging Bootcamp
If you're interested in science communication and would like to try your hand at blogging, International Microorganism Day is hosting a blogging bootcamp.
This online course is self paced with pre-recorded classes mixed with homework, feedback and live "office hours". The final project in the course is to produce a blog post for the IMD website in the style of your favourite author.
This course is perfect for beginner and intermediate writers and is broken down into bitesize sections that can be spread out over time or done back to back for an intensive learning style.
Accreditation is provided upon completion of the bootcamp, please reply to this email if you are interested in registering.
Section Editor for Clinical Microbiology and Clinical Veterinary Microbiology for FEMS Microbiology Letters
We seek an experienced Editor to join our Editorial Board to lead a new Section within the journal that will publish articles from clinical microbiology and clinical veterinary microbiology, to start in early summer 2021. The candidate should have strong research experience in one of these two fields and will usually have experience of handling articles for an international journal for at least a year. The candidate will usually hold a permanent position in an academic, clinical or industry role that directly relates to clinical or clinical veterinary microbiology.
Responsibilities include the initial examination of newly submitted manuscripts for suitability and for e.g. suspected plagiarism, their issuing to Handling Editors, keeping on top of where manuscripts are in the pipeline for the Section so as to avoid delays, handing over to the Editor-in-Chief cases such as plagiarism, data fabrication or ethical issues.
Within the first 12 months, the Editing of a Thematic Issue will be anticipated. These are typically edited by Guest Editors though an in-house presence is often required in addition to ensure the quality of submissions does not drop.
We are a journal and Federation committed to equality, diversity, dignity and inclusivity and therefore very much welcome applicants of any age, gender, sexual orientation, nationality etc.
Whilst FEMS is a nominally European organisation, we recruit Editors from all areas of the world and particularly are interested in applicants from Africa, Asia, Australasia, Central American and South America, as they are currently under-represented in our Editorial Board.
Remuneration is €1,000 per annum. We are also able to pay for Section Editors to attend conferences to represent the journal when appropriate.
Interested parties should send their application to the Editor-in-Chief (Dr Rich Boden, This email address is being protected from spambots. You need JavaScript enabled to view it.) not later than 2359h BST, Sunday 23rd May 2021. This should include a recent CV that outlines their experience and a 500 word statement of their vision for the Clinical Microbiology and Clinical Veterinary Microbiology Section and their proposed first Thematic Issue title and a brief statement of its scope.
Informal queries can be addressed to the Editor-in-Chief but will not be used as part of the decision-making process.
microLife - The journal of the FEMS European Academy of Microbiology
As the journal of the European Academy of Microbiology (EAM), microLife is the platform for leading experts in microbiology, publishing outstanding papers of the highest standard, novelty, and significance. Submissions welcome:
Editors-in-Chief: Axel Brakhage, Carmen Buchrieser, Matthias Horn, and Paula Traktman
FEMS Microbes - Open science towards a sustainable world
FEMS Microbes is our community journal for sharing research findings, in particular for Early Career Scientists to read, publish, and contribute.
Submit your research now:
Editors-in-Chief: Jana Jass, Kimberly Kline, and Kathleen Scott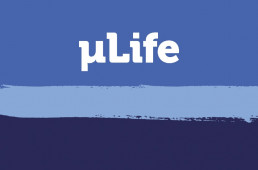 An overview of Salmonella enterica metal homeostasis pathways during infection
Nutritional immunity is a powerful strategy at the core of the battlefield between host survival and pathogen proliferation. A host can prevent pathogens from accessing biological metals such as Mg, Fe, Zn, Mn, Cu, Co or Ni, or actively intoxicate them with metal overload.
While the importance of metal homeostasis for the enteric pathogen Salmonella enterica Typhimurium was demonstrated many decades ago, inconsistent results across various mouse models, diverse Salmonella genotypes, and differing infection routes challenge aspects of our understanding of this phenomenon.
With expanding access to CRISPR-Cas9 for host genome manipulation, it is now pertinent to re-visit past results in the context of specific mouse models, identify gaps and incongruities in current knowledge landscape of Salmonella homeostasis, and recommend a straight path forward towards a more universal understanding of this historic host–microbe relationship.
Olivier Cunrath, Jacob D Palmer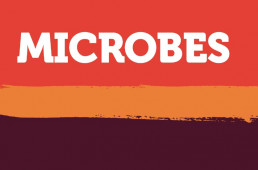 A comprehensive history of motility and Archaellation in Archaea
Each of the three Domains of life, Eukarya, Bacteria and Archaea, have swimming structures that were all originally called flagella, despite the fact that none were evolutionarily related to either of the other two. Surprisingly, this was true even in the two prokaryotic Domains of Bacteria and Archaea.In this review, the authors provide a historical overview on archaella and motility research in Archaea, beginning with the first simple observations of motile extreme halophilic archaea a century ago up to state-of-the-art cryo-tomography of the archaellum motor complex and filament observed today. In addition to structural and biochemical data which revealed the archaellum to be a type IV pilus-like structure repurposed as a rotating nanomachine (Beeby et al. 2020), they also review the initial discoveries and subsequent advances using a wide variety of approaches to reveal: complex regulatory events that lead to the assembly of the archaellum filaments (archaellation); the roles of the various archaellum proteins; key post-translational modifications of the archaellum structural subunits; evolutionary relationships; functions of archaella other than motility and the biotechnological potential of this fascinating structure.
Ken F Jarrell, Sonja-Verena Albers, J Nuno de Sousa Machado
FEMS Microbiology Ecology
Your natural research habitat
FEMS Microbiology Letters
Promoting new ideas
FEMS Microbiology Reviews
Outstanding reviews from leading experts
Pathogens and Disease
Next generation host pathogen research
FEMS Yeast Research
The yeast community journal
Out Now: Thematic Issue from FEMS Microbiology Ecology
Welcome to our new Policy corner were you can find our the latest from our connections and initiatives in the world of Science Policy.

Science|Business Bulletin No. 932 - 29 April 2021
Bringing together industry, research and policy. The quickening pace of scientific and technological discovery is re-shaping policies, markets and economies around the world.
Arm yourself with a
regular new Science|Business briefing.

New FEMS Working Group Business & Policy (WG B&P)
As part of the 2020-2024 Strategy goals, FEMS aims to increase collaboration between research and industry, and establish a meaningful dialogue between scientists and policymakers.
A new FEMS Working Group on Business & Policy was established in 2021 led by our new Director in Business & Policy Paul Cos. Throughout the year, the WG B&P will discuss topics related to the mechanisms of informing policymakers, industry placements, international mobility, and more.
Members of the WG B&P are:
· Paul Cos (FEMS Director Business & Policy, chair)

· Corrado Nai (FEMS Team, co-chair)

· Alberta Di Pasquale (GSK, Vaccines)

· Colin Harwood (Molecular Microbiology, FEMS Treasurer)

· Ilaina Khairulzaman (Sense about Science, Public Engagement)

· Dirk Linke (Molecular Microbiology, FEMS Delegate for Norwegian Society)

· Laura Piddock (AMR, GARDP – Global Antibiotic Research and Development Partnership)

· Stefano Donadio (Naicons)
Do you have suggestions, want to share important developments with us or keep updated with the activities of the Working Group?
Members of FEMS Member Societies can apply for grants for research and training, or for support when organizing a scientific meeting, or attending a scientific meeting – including our Member Societies' national and regional congresses.
Some grants are reserved for Early Career Scientists. Every year we use the income from the FEMS journals to support hundreds of grantees and enable experts to share ideas and promote excellence in science.
This time of year there are several grants awaiting applications! Make sure you don't miss the deadlines for:
Meeting Organizer Grants (1 June)
Members of FEMS Member Societies can apply for our grants. FEMS supports selected meetings within the European Area with a Meeting Organizer Grant. Scientific conferences, laboratory workshops and training courses (in person, or online) will be considered for such support.
Research and Training Grants (1 July)
Members of FEMS Member Societies can apply for our grants. Research and Training Grants assist early career scientists in pursuing research and training at a European host institution in a country other than their own country of residence (and exceptionally to support research and training projects outside Europe).
These grants may be used to contribute to travel, accommodation and subsistence costs of making the visit. Support is limited to a maximum of €4000.
Meet FEMS Research and Training grantee Klara Filek
Research and Training Grants are meant to assist early career scientists in pursuing research and training at a European host institution in another country than their own country of residence.
Deadline for application: 1 July for projects that will start within a year from the following 1 September
Klara Filek: Department of Biology, Faculty of Science, University of Zagreb, Zagreb, Croatia
Host supervisor and host laboratory: Prof. Wim Vyverman, Protistology and Aquatic Ecology group, Ghent University, Belgium
Dates: 07 October 2020 to 23 December 2020
FEMS Member Society Membership: Croatian Microbiological Society
''Currently, I am a PhD student at the Faculty of Science (University of Zagreb, Croatia) working on describing diatoms and bacteria associated with loggerhead sea turtles. Prior to my PhD studies I acquired an MSc degree in biology from Uppsala University in Sweden where I developed a keen interest in studying bacteria and how they interact with each other and possibly other microbes. In contrast to the work during my Master thesis research which was based on E. coli in the lab, my PhD project focuses on microbial communities from a highly peculiar habitat of sea turtle hosts. Furthermore, instead of focusing solely on the turtle host, I also study turtle-associated diatoms which take on the role of a microbe on a host and a host itself, as diatoms can be hosts for bacteria as well. I am interested in revealing the microbial communities associated both with the macro- and micro-hosts, turtles and diatoms, respectively. Besides the main aspects of my PhD project I am also interested in infectious diseases from a pathogen's perspective, microbiomes, and better ways to study and infer conclusions from ever-increasing amounts of data gathered by the newest sequencing technologies.
For my research I visited the Protistology and Aquatic Ecology lab at Ghent University. This visit has enabled me to use technologies and gain better knowledge in collecting and analysing data crucial for my PhD project. In spite of the coronavirus restrictions, I have managed to proceed with my research in ways that wouldn't be possible if not for the grant as my home institution has been badly damaged in the earthquakes that hit Zagreb (Croatia) in March 2020. I applied for the FEMS Research and Training grant to be able to collaborate with leading scientists in the field of my PhD research and improve on my own research as my home institution was limited in providing specific machines and expertise that I needed. I wanted to learn how to use new technologies and do research that has become impossible at my home institution. At the time of application I just wanted to establish collaborations and gain knowledge to improve on my research, but after the Zagreb earthquake that has heavily damaged my lab I was in dire need for a properly equipped lab and expertise to save and continue the research for my PhD. The FEMS Research and Training grant provided me with the opportunity to learn from and collaborate with the top scientists in my field. Additional unexpected benefit of the grant was that it provided me with an opportunity to continue my research in a safe environment after my home institution was heavily damaged in an earthquake.
I think FEMS is doing a great job with the free webinars and I would love to see that continue. I was a teaching assistant for an undergraduate course in microbial ecology and your resources proved wonderful to better the understanding of microbial dynamics and increase curiosity in my students. Grants and awards also seem to be doing a great job in helping to boost collaboration and exchange of scientific ideas.''
XVth International Nidovirus Symposium
Taking place 7-8th June 2021, the Nidovirus symposium is a traditionally triennial gathering of researchers and scientists active in the field of the Nidoviruses, a broad group of pathogens of humans and animals such as the zoonotic SARS- and MERS-coronaviruses, common cold viruses, and many economically highly relevant livestock viruses.
This online meeting hence provides a unique international forum for sharing scientific results and exchanging ideas as well as for meeting old friends.
Job of the Month
Postdoc in Microbial Ecology of Forest Soils: Czech Republic
Final application date: 09.05.2021
Institute: Institute of Microbiology of the Czech Academy of Sciences, Prague
The Laboratory of Environmental Microbiology is looking for a motivated postdoctoral fellow. The person will join the international consortium of the H2020 project "HoliSoils" that explores the effects of forest management on ecosystem processes such as greenhouse gas fluxes, C storage and biodiversity preservation.
The person will be involved in the study of the structural and functional response of the soil microbiome to forest management, disturbances and global change across Europe and will have the opportunity to collaborate with a number of leading groups in this research field. In addition, the candidate will be responsible for coordination of experimental work of the project partners.
Opportunity Board Hot Links
Click on the linked tiles below to take you to the sections: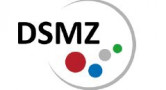 Complexity instead of contamination: cyanobacteria prefer camaraderie
Interdisciplinary approach allows investigation of hitherto unknown microorganisms
Dr Jörn Petersen and Dr. Boyke Bunk at the Leibniz Institute DSMZ–German Collection of Microorganisms and Cell Cultures GmbH in Braunschweig, Lower Saxony, used an interdisciplinary approach to investigate with their teams three different cyanobacteria and their associated microorganisms.
Simultaneously, they were able to determine the position of these important cyanobacteria within the tree of life. The researchers recently published their findings in a special issue of the journal Genes with a special focus on metagenomics.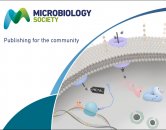 News from Microbiology Society: Metals in Microbiology – A new collection in Microbiology
In the run up to the Microbiology journal anniversary in 2022, we will be launching a series of themed collections, celebrating the breadth of microbiology and showcasing why microbiology matters.
We are pleased to announce that we have launched our first themed collection in this series, Metals in Microbiology
With metals being the catalyst for almost half of all microbial reactions, this collection of keynote research will highlight how these metal-microbe interact, how to utilise metals in proteins and more.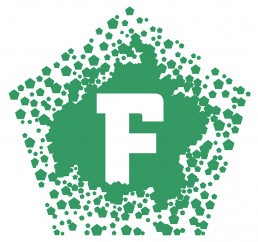 Are you subscribed to our newsletters?
Make sure you update your communication preferences so that you are receiving all the right newsletters for you!
We have newsletters to keep you informed about our publications, our latest webinars, our grants and awards programme, our volunteer projects, our news and events, and so much more.
So take the chance to let us know what you want to hear from us!
That's all from us at FEMS for the moment! We will write again in a month with all the latest news, events, research, grants info, opportunities, and more...